Washington High School


Class Of 1969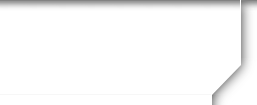 Hector Sectzer
Profile Updated:
April 24, 2012
| | |
| --- | --- |
| Residing In: | West Hills, CA USA |
How often do you get back to Milwaukee, or are you still living in the area?
I am sorry to say that due to business I won't be able to attend the reunion. I will be in Milwaukee from the 29th of October till the 2nd for a family gathering. Hope I can connect with some of you then. Enjoy the reunion I'll be there in spirit.
High points of your life since high school?
Met the Dalai Lama and his advisors and hiked 500 miles in the Himalayas to rescue children sold for prostitution and abused and brought them back to India to an orphanage.

Managing Partner in TOMA an organization dedicated to providing medical and dental services and equipment to the forgotten people in South American countries (the Yanomami Indians in the rain forest, Uruguay, Nicaragua, Colombia, etc.) Helped establish 5 medical clinics in Colombia under the direction of President Uribe. (http://www.tomafoundation.org)

Served as advisor to some of the largest fortune 2,000 companies in the world. Involved in numerous charitable projects such as the first ever "Walk for Cancer" project for "The City Of Hope" as well as helping with feeding the homeless and raising money for those with fatal illnesses.

Working as a fitness advisor for entertainers performing in Las Vegas, I worked with and advised Elvis Presley, Liberace, Paul Lynde, Robert Urich, Dean Martin, Sammy Davis Junior, and Denny Tario, Richard Williams, Carl White (Current Affairs TV Show) as well as many boxing stars such as the Ruelas Brothers, George Forman, Mike Tyson, Jerry Cooney, and Larry Holmes. Co-own a company that provides wellness, weight loss and short fitness programs for over one thousand corporations in the San Fernando Valley, California.


Co-founded "Laugh Aid" a non-profit organization that raised money for children afflicted with fatal deceases. The project attracted the attention of people like Jennie White, the mother of "Ryan White" the first child to die of Aids due to a transfusion, as well as Elton John and former president Ronald Reagan.

Acted as a moderator for NCCJ; an organization to teach young adults about the negative repercussions of prejudice against color, creed, religion and sex. This organization was funded by Herb Albert.
Posted on: Jan 11, 2015 at 11:42 AM
Beautiful Family Art!