Washington High School


Class Of 1969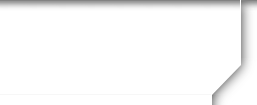 Cheryl MUNRO CAYO
Profile Updated:
July 1, 2015
| | |
| --- | --- |
| Residing In: | ESTILL SPRINGS, TN USA |
| | |
| --- | --- |
| Spouse/Partner: | JAMES CAYO, HUSBAND 33+ years, and BEST FRIEND |
| | |
| --- | --- |
| Occupation: | RETIRED, 2003 work accident |
| | |
| --- | --- |
| Children: | BRIAN (deceased) at age 24 born 1-14-74 passed 4-28-98, James Christopher 39 years old, born 7-29-75 |
| | |
| --- | --- |
| Military Service: | . |
Yes! Attending Reunion
Comments:
Have enjoyed life to fullest extent. My husband (Great Guy) and I have (of 33+ years) traveled extensively the lower 48 and Alaska. We can't travel outside the U.S. as that would require an air and or ship travel and we won't do either. We at one time owned C&C trucking until Jim broke his back and neck. Otherwise we have lived a good life with lots of LOVE and a headache or two also. Jim was also a U.S.M.C. during the viet nam era
How often do you get back to Milwaukee, or are you still living in the area?
Left in 2008, no reason to look back, my husband and I are just fine away from the TAX STATE and CITY/COUNTY and have no reason to look back. We do get back to Milwaukee two or 3 times a year but could never live there or any other big city anymore. We have less than 2000 for population. Closest freeway for us is just over 25 miles, closest highway of any kind is 2 miles away, one town is on the south side and one north side both are 9 miles from the house
What did you want to do or think you were going to do when you finished high school?
GET MARRIED TO THE BEST SMARTEST AND STRONGEST MAN ALIVE, and I succeeded quite well in that aspect.
What did you always want to do that you haven't done yet?
DONE IT ALL AND THEN SOME, AT ONE TIME JIM AND I HAD BEEN ON EVERY FREEWAY AND STATE HIGHWAY, BUT WE DON'T TRAVEL THAT MUCH ANYMORE AND THEY BUILT NEW ONES AND CHANGED OLD ONES
High points of your life since high school?
MARRIAGE TO JIM
You people are all just as screwed up as everyone else I have met in Milwaukee. This is not Cheryl for one thing so put your minds to rest on that issue. This happens to be her husband of 33 years and not one those years has been bad. For chris sake it appears he had some close friends but not all of you know every move he made who he made it on where or how, so shut up with your prentensive 101 Psych classes. He made several marriages miserable and was fake from high school on. Being a bad ass is one thing but pretending your a bad ass is incomprehensible and has no respect of any kind. He was not exactly as he appeared to most, in case you don't know it no one knows what a person keeps behind closed eyes or doors. So to all of you who claim to be of intelligent beings remember this one thing, you are Milwaukeeans, and that means at best you all know how to run off at the mouth without putting your brains or hearts in gear first.
By the way I too served my country, but I did it like a man, the few the proud, the U.S.M.C.